Executive White Paper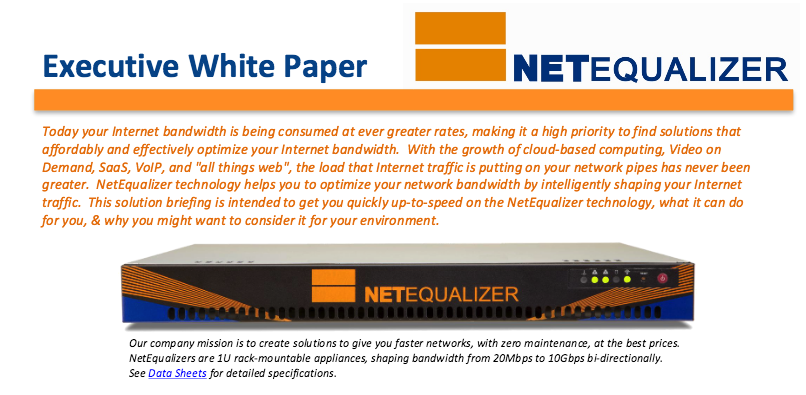 Today your Internet bandwidth is being consumed at ever greater rates, making it a high priority to find solutions that affordably and effectively optimize your Internet bandwidth. With the growth of cloud-based computing, Video on Demand, SaaS, VoIP, and "all things web", the load that Internet traffic is putting on your network pipes has never been greater.

NetEqualizer technology helps you to optimize your network bandwidth by intelligently shaping your Internet traffic. This solution briefing is intended to get you quickly up-to-speed on the NetEqualizer technology, what it can do for you, & why you might want to consider it for your environment.
---
Unable to open RSS Feed http://www.netequalizernews.com/feed, exiting