---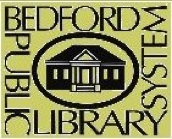 Background: Bedford Public Library System is the oldest publicly-supported, continuously operating public library in any of the communities surrounding Bedford County, and is one of the oldest public libraries in Virginia. Bedford Public Library System has six (6) locations. They use one NetEqualizer for Internet traffic and the other to support traffic between locations. After implementing their NetEqualizers, they were able to move three (3) libraries onto a centralized, shared catalog, housed at one library.
Julie Wyatt, Technology Librarian, describes BPLS' experience with the NetEqualizer as follows...
"The two (2) NetEqualizers that we purchased last year have really helped us keep all of our locations running smoothly. We've been able to prioritize staff operations and VoIP phones, then allocate remaining bandwidth to public and wireless systems efficiently. Our network has been more stable, even though we now have 2 other library systems pulling from a shared circulation and catalog system housed at our location."
(back to top)
---

(What follows are excerpts from a Case Study conducted with WCCLS.)
Background: Washington County Cooperative Library Services (WCCLS) provides services to fifteen (15) member libraries across 20 sites within Washington County, Oregon. WCCLS' member libraries support over 295,000 patrons, circulating 13 million physical and digital assets. Sylvia Lee is the Library Automation Systems Supervisor at WCCLS, and Josh Chilcott is a Network Analyst II on her team.
Washington County Cooperative Library Services is focused on building out infrastructure to support the 21st century library, including 24x7 online access for library patrons. In mid-2012, they upgraded their Integrated Library System, and added mobile access to their full catalog. Washington County Cooperative Library Services (WCCLS) provides services to fifteen (15) member libraries across 20 sites within Washington County, Oregon. WCCLS' member libraries support over 295,000 patrons, circulating 13 million physical and digital assets.
WCCLS installed their NetEqualizer in November 2010, and have since upgraded twice, first to a 100Mbps license and then to a 150Mbps license.
The Results: The NetEqualizer has lived up to its promises. Since the initial install, Josh has spent very little time supporting the NetEqualizer. He finds it is truly a "set and forget" type of device - It just works, alleviating congestion during busy times. From Sylvia's perspective, library budget is always limited, and a challenge is to maximize every dollar spent. To-date, the NetEqualizer has been a great investment, and has scaled as WCCLS bandwidth has grown.
(back to top)
---

Skokie Public Library, located in Skokie, IL, is an award-winning public library that serves a diverse community of sixty five thousand residents just north of Chicago. In addition to a robust wireless network, which frequently accommodates more than 100 simultaneous devices during peak use, the Library also provides more than sixty computers and laptops for public use.
As far as the Internet is concerned, the Library is part of a metropolitan area network (MAN) consortium where Internet access is shared among five local school districts and other Village institutions. In 2004, when the Skokie I-Net was formed, the large, shared Internet pipe was more than enough to accommodate everyone. It has been only in the last few years, as bandwidth needs have continually increased for all, that the I-Net began to slow down under the strain of network congestion.
Particularly acute during the day while schools are in session, the network congestion was becoming problematic, and a significant portion of that daily load was generated by the Library. As a responsible consortium member, it was the Library's obligation to figure out a way to lower its overall Internet use, especially during the day, without adversely affecting our user experience.
We were aware of NetEqualizer but did our due diligence anyway in researching all our options. In the end we decided that NetEqualizer was our best option. Installation was quick and easy. The configuration was minimal. By defining smaller Bandwidth Up/Down parameters during the day, the "equalizing" kicks in sooner and lowers our overall bandwidth use. During nights and weekends, when there is virtually no Internet contention, we raise these parameters to let our Internet access fly. In addition to lowering our Internet bandwidth use during the day, our users also benefit from the ability to receive equitable network access. The heavy multimedia-streamers no longer monopolize the network like they had in the past.
Looking back, purchasing a NetEqualizer was a "no-brainer". I just don't know why we didn't purchase one sooner.
(back to top)
---

Sara Holloway, Technical Services Division Head, Handley Regional Library
(What follows is an excerpt from Sara' blog article in NetEqualizerNews)
...In 2010, our telecommunications began to show the strain of over 100 computers on the WAN and trying to use the Internet simultaneously. We changed telecomm providers and were able to eke out a little more bandwidth within the tight budget constraints we faced. Still, staff and patrons alike complained about the computers being slow. Everything came to a head in late July 2011, when our telecomm circuits were suddenly maxed out and our ILS system (Library.Solution provided by TLC) ran at a snail's pace. Of course, I was on vacation at the time!
The day I returned from vacation, I received a call from a colleague. "We have a real problem! When will you be back?" I immediately discovered, upon my return to work, she was correct. There was a real problem; I just didn't know how to fix it....at first.
Fortunately for us, the Library of Virginia (with money from the Gates Foundation) had contracted a consultant to assist several libraries in the state suffering from inadequate bandwidth problems. The consultant had visited our library system in July 2011, just before my vacation. In his report, he strongly suggested if we could not afford to increase our bandwidth, that instead we implement a bandwidth equalizing tool, specifically recommending NetEqualizer by name. After careful consideration, I decided to spend my entire IT budget to purchase a NetEqualizer.
We installed the NetEqualizer in late August 2011 at our branch which hosts our data, web and email servers. It was very easy to configure and install. Almost immediately, staff at all three branches noticed an increase of speed in our Circulation and Cataloging programs. I tweaked the NetEqualizer configuration to prevent bandwidth hogs and to allow some breathing room in the network so our ILS processes could access our servers more easily. I am still learning how to interpret all the data provided by ntop, but what I do understand has helped me to stop some unwanted network traffic, which has further increased the available bandwidth.
Of all the purchases I have made for IT in my 19 years here at Handley Regional, the NetEqualizer was perhaps my best decision ever. I am thankful to the consultant who did some research to find this product and recommend it. While it doesn't solve our fundamental problem of inadequate bandwidth, it has been a lifesaver in keeping essential ILS functions operating. Thanks, NetEqualizer!
(back to top)
---

Warren Newport Public Library, located in Gurnee, Illinois, serves residents of Warren and Newport Townships. They're proud of being "A Library for the 21st Century" and support that assertion by offering their patrons the best technology for their needs.
Kevin Getty is the head of technology there. Along with one assistant, he provides support for sixteen servers with 120 devices attached, thirty-five of which are public work stations. They were getting bogged down by patrons in the library downloading larger and larger files, plus patrons on the outside of the library accessing catalogs and other services.
Getty started searching for a software solution. His ideal was a one-step solution.
He found NetEqualizer and once he had it in his hands: "it was up and running within twenty minutes. Immediately we saw a difference," said Getty.
Getty admits it took a day to get used to what the NetEqualizer was doing. The patrons were no longer getting first-served service, but they were getting best-served service. Heavy users were being slowed down so all users could flow optimally. NetEqualizer also gave him more control and understanding of the usage of his network, so he could see heavy users and identify problems he never could before, and all without having to actively manage it to get the results.
Getty said: "In a second I can look at the logs to see if there's a problem. The NetEqualizer helps us troubleshoot problems on the network. It's been really great. Solutions like NetEqualizer help me to do my job better."
(back to top)
---

The residents of Henderson, Nevada were loving their library system to death. With five sites and 200 computers, Sean Hill, Information Technology Manager of Henderson District Public Libraries, had a challenge to keep the networks flowing.
"We've had a policy of trying to be as open as possible," said Sean. But, "as the Internet got richer, the programs got larger," says Hill. File sharing and downloads, on-line games and systems that allow an application to open lots of ports to download started to plague the Henderson network. "There were times of the day you couldn't use the thing."
They stumbled on the NetEqualizer. Hill assumed that for the low price the results would be limited. But he was very pleasantly surprised. "It immediately made it better. People were able to reliably surf the Internet", said Hill.
It's been a while now and the Internet and its use continues to grow. They are in the process of upgrading their connection to a 10 Meg line. But they will keep the NetEqualizer.
"I know however much bandwidth I throw at them they'll use it. Someone will take it." Hill believes there will always be a need at Henderson Library for some bandwidth management. He's considering putting a NetEqualizer at each of his sites once the bandwidth is increased.
Hill says: "We've grown so much and we've gotten by with the NetEqualizer. Without the NetEqualizer our network hardly works at all. It's kept us going when we didn't have funds to do anything else."

(back to top)
---

"We've been using your NetEqualizer 350Mbps unit since Spring 2009. I had been looking for a dynamic equal-bandwidth policy based unit for quite some time, and had been unsuccessful.
The NetEqualizer was a fraction of the cost of other solutions, took me all of five minutes to configure, and works wonderfully. I have had many students come to my office for the express purpose of thanking me for buying more bandwidth, which I didn't - I just replaced our Packeteer with a NetEqualizer.
One of their engineers convinced me that I didn't need to put in any exceptions or special policies for specific areas of campus or servers, and he was right - the almost-default configuration works great. On top of all of this, at the core it's just a 1U debian box with a flash drive. There's nothing I like better than standards-based, open-source-based networking solutions that I already know how to work with. Good job guys! "
(back to top)